Noble Blue Baggizmo Wiseward Smart wallet + QI charger
Noble Blue Baggizmo Wiseward - Smart wallet
+ QI charger
_
Baggizmo Wiseward is the world's smartest and most technologically advanced bi-fold wallet. The best defense against today's advanced hackers, pickpockets and our own forgetful minds, with 10 smart functions:
Bluetooth 2-way communication - phone and wallet tracking
Geolocation with push notification alarm
Proximity detection
Security movement and fall detection
Anti-theft distance sound alarm
UV lamp for detecting counterfeit banknotes
RFID protection section
NFC chip with programming options
RGB light with personalization of color
Wireless charging
Out of stock
With all the tech, 15 cards and cash inside, Wiseward still remain slim, pocket-sized and easy to use. A combination of a contemporary design, premium Italian materials, and advanced technology has resulted in a stylish and practical wallet. Of course, it can fit perfectly in the Baggizmo gadget bag wallet compartment.
Choose from 2 texture designs and 6 color combinations.
Additional information
| | |
| --- | --- |
| Color | True blue, Cardinal red, Jet black, Noble blue, Sandy beige, Vintage brown, Limited edition |
Wiseward can receive up to 15 credit cards and still remain slim, pocket-sized and easy to use.
Due to the design of its compartments, it's only 0.4″ (10 mm) thick when filled optimally (8 cards and cash). Weight: approx. 55 grams
_
The USD, EUR, GBP… banknotes can easily fit in the cash slot. As for the coins, just use the vertical card pocket – up to 5 coins can fit in it.
Materials and colors
Two different patterns, each in 3 colors to choose from.
_
Made in Italy > originality, beauty and high-quality textures, emphasizing the essence of the Made in Italy fashion and style. Minimalistic diamond shaped pattern material on the outside and smooth matt material on the inside.
Wiseward mobile app
When Wiseward is connected with your mobile, a special application takes care of it, armed with a bunch of smart features like geolocation, proximity detection, fall detection, detection of the wallet's position in the room and the sound alarm signaling that the wallet has been lost or stolen.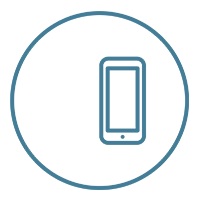 Baggizmo Wiseward APP features includes: battery status; wallet movement detection notifying you if it falls; a feature signalling by push notification and/or sound alarm that the wallet is almost out of reach; detection and tracking of wallet usage by indicating its open/closed status; wallet within the range with visual tracking info and last-seen feature; NFC programming option, RGB light personalization color wheel with the light-color-changing color option and UV lamp detector; wallet and/or mobile phone detection with mobile sound alarm by touching wallet and vice versa, personalization with unique wallet ID and custom naming of your wallet; the option of registering more wallets on a single device.
.. and more.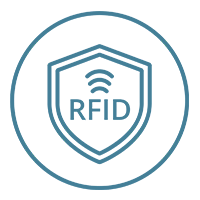 RFID-blocking protects up to 10 cards against electronic pickpocketing that's used to steal information from credit cards, driver's licenses, passports and more.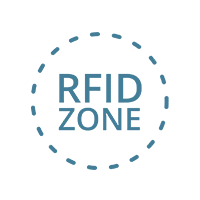 RFID-free zone allows user to store up to 5 cards, like a subway pass, that can be scanned through the wallet without the hassle of taking it out to unblock it.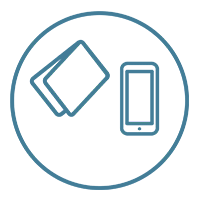 Anti-theft distance sound alarm when activated via phone to locate a misplaced wallet or scare off thieves.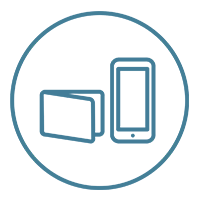 Security movement and fall detection and magnet sensor connected with your mobile phone, for detecting if it's folded or not, like when someone disrupts your privacy by touching the wallet or tries to open it for some reason while you are away.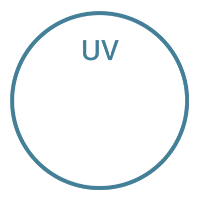 With UV lamp you can check the bills of your own domestic currency, or when you travel abroad and get in contact with all those strange looking banknotes: just inspect them under the UV light and learn if they are bona fide or not.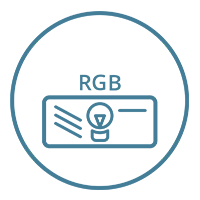 RGB LED lamp light the wallet's contents in various colors for better viewing in dark settings and can be customized in the Baggizmo Wiseward app.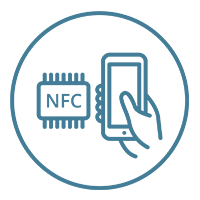 NFC Chip allows users to store personal information in the wallet, like the code to get into a garage or office building.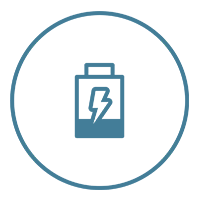 Wireless Charging means there's no need to carry a wall charger, simply rest your Baggizmo Wiseward, equipped with a long-lasting battery, on any Qi wireless charging system.